Environmental Consultants Serving Michigan
Phase 1 & Phase 2 Environmental Site Assessments for Michigan Properties
The first step to meeting requirements for real estate due diligence is to schedule a phase 1 environmental site assessment. Our environmental consultants evaluate your Michigan property for any signs of environmental hazards or contamination. If concerns are found, your next step is a phase 2 environmental site assessment. Phase 2 ESA identifies contamination, determines the source and develops a plan for environmental remediation.

Environmental assessment company serving MI investigates the source of contamination and remediates them.
Our team of environmental consultants has experience with a wide range of property types and real estate transactions in Michigan. We assess and clean up your property to protect you from liability costs. Our consultants work with you to satisfy all CERCLA and real estate due diligence requirements, including:
Lender and liability protection
Lender financing requirements
Debt requirements
Equity requirements
Corporate risk management

Hyde Environmental is a top environmental consulting firm for Michigan real estate and property owners. We work in accordance with the Michigan Environmental Policy Act (MEPA) to assess and clean up commercial, residential, industrial and agricultural properties throughout the state. From Grand Rapids to Traverse City to Detroit to Muskegon, we help you bring your project to closure. Contact us for more information or a free quote.
Environmental Remediation in Michigan
The Michigan Department of Environment, Greak Lakes & Energy has recognized soil contaminants to be an environmental issue with major health repercussions. Soil pollutants such as lead, cadmium, polycyclic aromatic hydrocarbons, arsenic, asbestos, and petroleum-related products have contaminated various regions in Michigan. As a result, if you plan to buy or sell property in Michigan, you are urged to complete an environmental site assessment to fulfill due diligence and mitigate potential liability. PFAS are also a rising concern for water contamination in Michigan. Hyde can accurately determine if your property has contaminated soil, water or air.
If harmful pollutants are found on your property, remediation services may be required. Hyde Environmental is a trusted consulting firm serving Michigan with Phase I and Phase II site assessments and remediation services. With a member of our experienced senior staff on your project, your environmental site assessment and remediation will be streamlined and completed thoroughly. Contact our consultants for additional information on environmental remediation services in Michigan.
Environmental Evaluations in Michigan for...
Car & Truck Dealerships
Storage Lockers
Manufacturers
Banks
Warehouses
Administrative Offices
Apartments

Schools
Landscaping Businesses
Barns
Restaurants
Laboratories
Gas Stations
Malls & Shopping Centers
Environmental Consultants Serving MI from Detroit to Grand Rapids to Traverse City & Beyond
Need help assessing the soil, water or air quality of a Michigan site before moving forward with a property transaction? Hyde Environmental is here with the expertise and equipment to investigate any site.
We perform Phase I and Phase II environmental site assessments and remediation work in cities including Detroit, Muskegon, Grand Rapids and Traverse City.
| | |
| --- | --- |
| | The first step property owners and buyers take in any transaction is scheduling this service. Have your property assessed by a Phase 1 ESA consultant to check for pollution, hazardous waste & other contaminants! |
| | A Phase 2 ESA service is scheduled when a known contaminant is present on the property you are selling or buying. Hire Hyde Environmental to remove your liability! |
| | The accidental excessive release of chemicals and compounds to the environment contaminates soil, water bodies & groundwater. We help manufacturing & distribution facilities handle pesticide & fertilizer contamination problems. |
| | Due diligence is performed when investigating industrial & commercial sites. This involves collecting existing data & information from public & private sources & sampling any potential contaminants on the property itself. |
| | This environmental service is used mainly to assist property owners with investigating the potential human health risks present on a property. Determine the risk of potential exposure pathways with Hyde Environmental. |
| | Take action with air sparging, groundwater extraction or soil remediation when contaminants are discovered on a property. Cleanup is just as essential as a diagnosis - make sure your property is restored to health before you buy or sell it! |
| | In Michigan, many different environmental regulations have been enacted by the government to prevent property owners from leaving land in an unhealthy condition. Hyde Environmental helps clients navigate legal, insurance & technical issues. |
| | While many environmental services are enforced by state governments before property transactions, anyone is free to schedule an assessment through voluntary compliance programs available in select Midwestern states. |
| | Water held underground, saturating the soil or crevices and pores in rock, is known as groundwater. It can be the primary source of recharge to lakes, ponds and streams. Are you unintentionally transporting pollutants to nearby sites? |
| | Volatile organic compounds pose a serious threat to inhabitants in industrial, commercial & residential properties, as many of the most dangerous contaminants cannot be detected without advanced testing equipment. |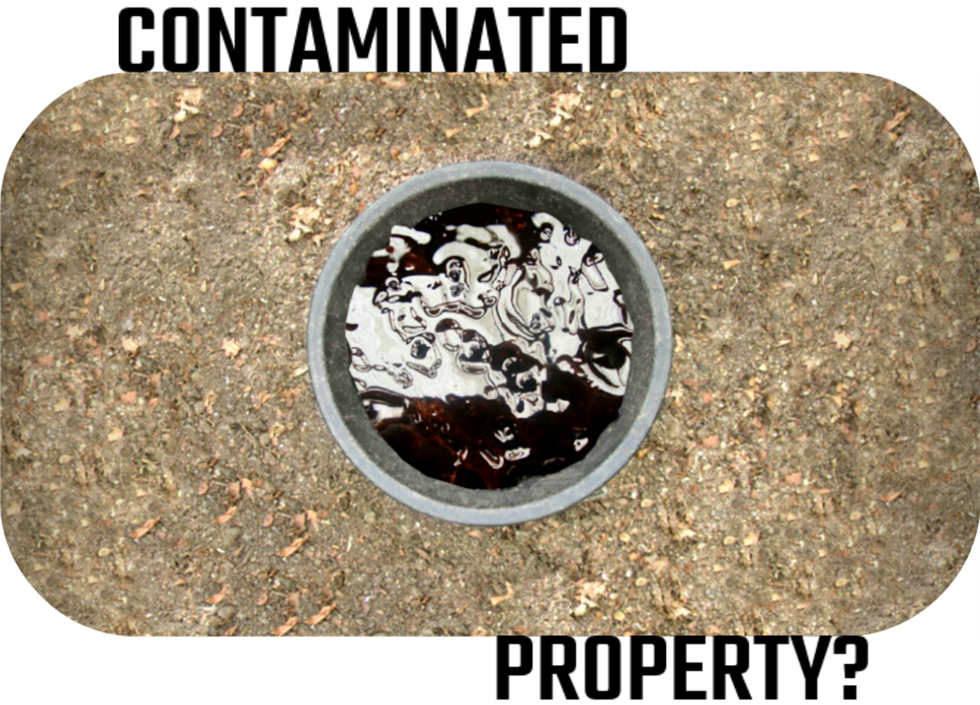 Michigan Environmental Firm Performs Vapor Intrusion Assessments
Vapor intrusion assessment is just as necessary as assessing the soil and groundwater of your property. Vapor intrusion assessments are a vital part of Phase I and Phase II ESA protocol. Volatile organic compounds migrate from soil and groundwater into the air, which could result in harmful gases and chemicals being inhaled by residents or workers.
Soil vapor extraction eliminates a key environmental liability and is an imperative component of our site remediation services.
Environmental Consulting for Major Michigan Locations
Our environmental consultants have extensive knowledge of Michigan's different counties' and cities' rules and regulations. We can perform site assessments, cleanup and remediation in any city in the Wolverine state including:
| | | | | |
| --- | --- | --- | --- | --- |
| Detroit | Grand Rapids | Warren | Sterling Heights | Lansing |
| Ann Arbor | Flint | Dearborn | Livonia | Clinton |
| Carton | Westland | Troy | Kalamazoo | Waterford |
| Rochester Hills | Taylor | Muskegon | Lincoln Park | Saginaw |
| Mount Pleasant | Traverse City | Farmington Hills | Macomb | Battle Creek |

Michigan's Department of Environment, Great Lakes & Energy
Michigan recently changed the name of the Department of Environmental Quality (DEQ) to the Department of Environment, Great Lakes & Energy (EGLE). The EGLE's mission is to protect Michigan's environment and public health by managing air, water, land and energy resources. The department deals with Phase 1 and Phase 2 ESA protocols. Most environmental laws and regulations fall under the authority of EGLE including PFAS drinking water standards, Great Lake water quality & pollution, and soil & groundwater contamination. The EGLE also provides businesses with a wide variety of programs and resources to comply with environmental regulations.
Michigan Department of Environment, Great Lakes and Energy
401 Ketchum St
Bay City, MI 48708
https://www.michigan.gov/egle
800-662-9278
Hyde Environmental, Inc.
W175 N11163 Stonewood Drive, Suite 110
Germantown, WI 53022-6501
262-250-1226
Contact the Hyde environmental consultants at Hyde Environmental to schedule your services today.