Wisconsin Environmental Consulting Firm
Get Long-term Results with Wisconsin Environmental Site Assessments from Hyde
Hyde Environmental is the top environmental consultation agency in Wisconsin. We work in accordance with the Wisconsin Environmental Policy Act (WEPA) to assess and remediate residential, commercial, agricultural and industrial properties. When you're buying or selling property in Wisconsin, we help you satisfy due diligence by conducting a Phase I environmental site assessment to check for potential environmental hazards. If safety concerns are present, we complete a Phase II ESA to determine the most efficient plan for remediation.
Unlike other environmental consulting firms in Wisconsin, we don't believe in cutting corners or cheap, half-done work that merely postpones the problem. Our remediation services eliminate environmental hazards long-term, protecting you from legal consequences and health risks. We even assign a member of our senior staff to every project team to guarantee you get the most effective services at cost-efficient prices.
Hyde Environmental serves all locations in Wisconsin. From rural Douglas County to high-traffic areas like Milwaukee, Madison and Door County, we have the expertise to restore any property.

What Are You Looking For?
Environmental Consulting Services for Wisconsin Properties
Hyde Environmental Handles Property Laws & Health Regulations in Milwaukee, Madison & Beyond
Hyde Environmental helps you resolve property issues and minimize your liability with voluntary assessment programs and practical advice on regulatory compliance.
Our Wisconsin environmental consultants are experts in specific environmental laws and regulations. We help you satisfy requirements from organizations, including:
Water Permits
Purchasing Property Issues
Air Quality
Cleanup & Redevelopment
Managing Waste & Materials
Water Resources

Land, Waste & Cleanup
Mold, Chemicals & Toxics
Radon, Lead & Pesticides
Laws & Executive Orders
Policy & Guidance
Regulations & Compliance
Don't pay for someone else's property mistake - contact the environmental consultants at Hyde today.
Environmental Consulting for Wisconsin Property Transactions
Facing a Property Transaction in Milwaukee or Madison? Call Hyde Environmental.
From buying a gas station to selling a warehouse, potential environmental damages are unpredictable. Don't get stuck being liable for anything you aren't responsible for. Take action with our Wisconsin environmental consulting firm by scheduling a Phase I ESA to effectively assess the property. Not only are our services comprehensive, they're fast, affordably priced and give you real results. We can evaluate any property, including:
Wisconsin Environmental Consultation for...
Car & Truck Dealerships
Storage Lockers
Manufacturers
Banks
Warehouses
Administrative Offices
Apartments

Schools
Landscaping Businesses
Barns
Restaurants
Laboratories
Gas Stations
Malls & Shopping Centers

Hyde Environmental helps you at any stage of assessment and restoration. Our professional environmental consulting services include:
| | |
| --- | --- |
| | The first step property owners and buyers take in any transaction is scheduling this service. Have your property assessed by a Phase I ESA consultant to check for pollution, hazardous waste & other contaminants! |
| | A Phase 2 ESA is scheduled when a known contaminant is present on the property you are selling or buying. Hire Hyde Environmental to remove your liability! |
| | The accidental excessive release of chemicals and compounds to the environment contaminates soil, water bodies & groundwater. We help manufacturing & distribution facilities handle pesticide & fertilizer contamination problems. |
| | Due diligence is performed when investigating industrial & commercial sites. This involves collecting existing data & information from public & private sources & sampling any potential contaminants on the property itself. |
| | This environmental service is used mainly to assist property owners with investigating the potential human health risks present on a property. Determine the risk of potential exposure pathways with Hyde Environmental! |
| | Take action with air sparging, groundwater extraction or soil remediation when contaminants are discovered on a property. Cleanup is just as essential as a diagnosis - make sure your property is restored to health before you buy or sell it! |
| | In Wisconsin, many different environmental regulations have been enacted by the government to prevent property owners from leaving land in an unhealthy condition. Hyde Environmental helps clients navigate legal, insurance & technical issues. |
| | While many environmental services are enforced by state governments before property transactions, anyone is free to schedule an assessment through voluntary compliance programs available in select Midwestern states. |
| | Water held underground, saturating the soil or crevices and pores in rock, is known as groundwater. It can be the primary source of recharge to lakes, ponds and streams. Are you unintentionally transporting pollutants to nearby sites? |
| | Volatile organic compounds pose a serious threat to inhabitants in industrial, commercial & residential properties, as many of the most dangerous contaminants cannot be detected without advanced testing equipment. |
Contact the Wisconsin environmental consultants at Hyde for more information on our assessment, investigation & remediation services.
Hyde Environmental Conducts Environmental Remediation in Wisconsin
View Examples of our Phase I & Phase II ESA Reports & Remediation Successes
When your property has environmental or health hazards, remediation services may be required to remove the contaminants. Hyde Environmental provides effective remediation services throughout all of Wisconsin. Our remediation approaches are as varied as the contaminants and cities we encounter.
We successfully restore your property using advanced technologies and techniques, including hazardous vapor mitigation, air sparging and groundwater treatment. See examples of our Wisconsin environmental remediation work in our portfolio.
Wisconsin Environmental Remediation, Site Investigation & Phase I & Phase II ESA Projects
Not located in Wisconsin? Call & tell us where you are!

Agricultural & Chemical Spill Resources from Wisconsin Environmental Consulting Agency
Report a hazardous substance spill requiring immediate attention by reaching out to the DNR as soon as possible. Not only do you need a federal removable of harmful contaminants, but you need to document your efforts to treat the problem as well. There are three main resources Wisconsin property owners need access to in the face of emergency spills:
Wisconsin Hazardous Spill Emergency Resources
24 Hour Wisconsin Spill Hotline (1-800-943-0003)

DNR Hazardous Substance Discharge Form (Form 4400-22)

Hyde Environmental (262-250-1226)
It doesn't matter what has spilled on your property, if it puts your health or anyone else's at risk, you can't leave the chemicals to sit. Once you've had the spill contained, make sure you get on the phone with the environmental consultants at Hyde Environmental to navigate the legal process and complications during this time. We help current and prospective property owners identify and clean up spills of all kinds, including:
Hyde Environmental cleans up chemical spills, including:
Pesticides
Fertilizers
Manure
Mercury

Drugs
Waste
Herbicides
Insecticides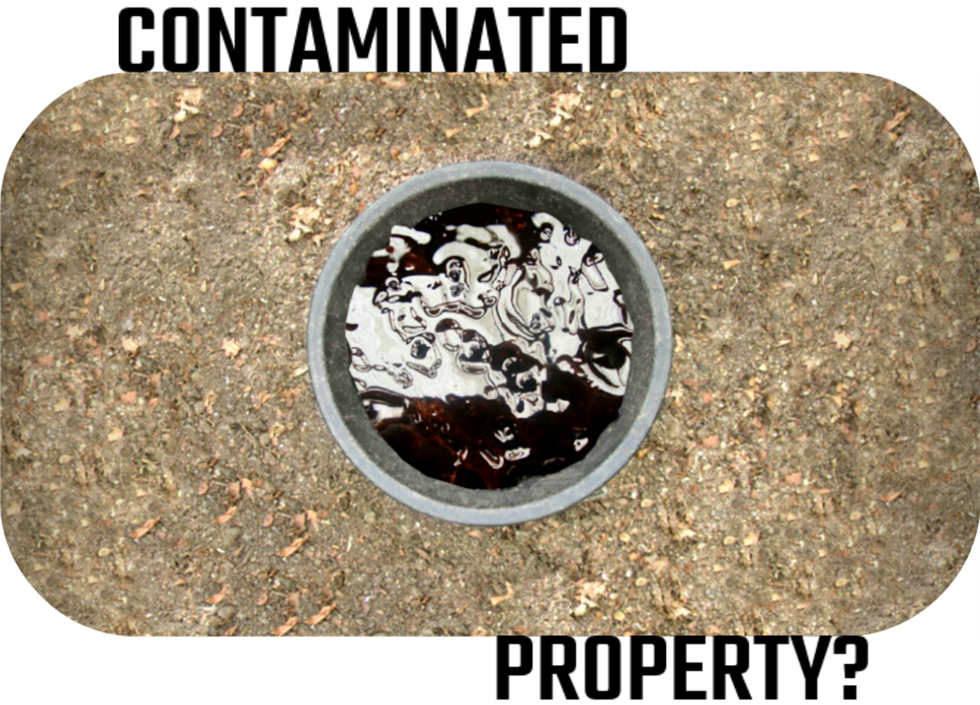 We've compiled a list of Wisconsin environmental resources below. Not sure where to start? Call Hyde Environmental!
Wisconsin Department of Natural Resources (DNR)

(888) 936-7463

(262) 574-2100

(920) 892-8756

(888) 936-7463

(715) 684-2914

(608) 785-9000

(715) 421-7800

(920) 424-3050

(920) 746-2860

(715) 635-2101

(715) 685-2900

(715) 634-2688

(715) 762-3204

(715) 356-5211

(414) 263-8500

(262) 884-2300

(608) 743-4800

(715) 839-3700

(715) 284-1400

(715) 359-4522

(920) 662-5100

(715) 582-5000

(715) 365-8900

(715) 627-4317

(715) 822-3590

(715) 532-3911

(715) 392-7988

(608) 935-3368
Get environmental consulting help in Wisconsin from the professionals at Hyde Environmental today!
Wisconsin Environmental Consulting Firm Case Studies