South Dakota Environmental Consultants
Meet Real Estate Due Diligence with Phase 1 & Phase 2 Environmental Site Assessments in South Dakota
The first step to satisfying real estate due diligence requirements is scheduling a phase 1 environmental site assessment. Our South Dakota environmental consultants evaluate your property for signs of contamination or other environmental concerns. If hazards are detected, your next step is a phase 2 environmental site assessment. A phase 2 ESA identifies the cause and severity of contamination and develops an effective plan for environmental remediation.
Get a Free Phase 1 ESA Quote Get a Free Phase 2 ESA Quote
Our environmental consultants have performed site assessments for a wide range of property types and real estate transactions in South Dakota. We analyze and clean up your property to restore the environment and protect you against liability costs. We work with you to satisfy all CERCLA and real estate due diligence requirements, including:
Lender and liability protection
Lender financing requirements
Corporate risk management
Debt requirements
Equity requirements
Hyde Environmental is a top South Dakota environmental consulting firm. We work in accordance with the South Dakota Environmental Protection Agency to assess and clean up agricultural, industrial, residential and commercial property throughout the state. From Aberdeen and Buffalo to Rapid City and Sioux Falls, we help you bring your project to closure. Contact us for more information or a free quote.
South Dakota Environmental Consulting Firm
Unlike other environmental consulting agencies, Hyde Environmental is dedicated to providing comprehensive services to efficiently reach closure. With a member of our senior staff involved in every step of the way, we ensure your project is streamlined and thorough to bring you the most cost-efficient solution. From Phase I and Phase II site assessments, site investigation, and environmental remediation, our experienced environmental consultants advise you on the best course of action for your South Dakota property.

South Dakota Environmental Consultation for...
Car & Truck Dealerships
Storage Lockers
Manufacturers
Banks
Warehouses
Administrative Offices
Apartments

Schools
Landscaping Businesses
Barns
Restaurants
Laboratories
Gas Stations
Malls & Shopping Centers
Bring Your Project to Closure with the Most Advanced Environmental Consultants in South Dakota
Hyde Environmental has a reputation for keeping our clients' best interests in mind and getting the job done right. Our skilled environmental consultants serve all of South Dakota, from Brookings to Watertown to Mitchell to anywhere else in the state. Whether you are looking to satisfy due diligence during a property transaction or need contamination cleaned up, our experts can help with all of your environmental consulting needs.
| | |
| --- | --- |
| | The first step property owners and buyers take in any transaction is scheduling this service. Have your property assessed by a Phase 1 ESA consultant to check for pollution, hazardous waste & other contaminants! |
| | A Phase 2 Environmental Site Assessment is scheduled when a known contaminant is present on the property you are selling or buying. Hire Hyde Environmental to remove your liability! |
| | The accidental excessive release of chemicals and compounds to the environment contaminates soil, water bodies & groundwater. We help manufacturing & distribution facilities handle pesticide & fertilizer contamination problems. |
| | Due diligence is performed when investigating industrial & commercial sites. This involves collecting existing data & information from public & private sources & sampling any potential contaminants on the property itself. |
| | This environmental service is used mainly to assist property owners with investigating the potential human health risks present on a property. Determine the risk of potential exposure pathways with Hyde Environmental! |
| | Take action with air sparging, groundwater extraction or soil remediation when contaminants are discovered on a property. Cleanup is just as essential as a diagnosis - make sure your property is restored to health before you buy or sell it! |
| | In South Dakota, many different environmental regulations have been enacted by the government to prevent property owners from leaving land in an unhealthy condition. Hyde Environmental helps clients navigate legal, insurance & technical issues. |
| | While many environmental services are enforced by state governments before property transactions, anyone is free to schedule an assessment through voluntary compliance programs available in select Midwestern states. |
| | Water held underground, saturating the soil or crevices and pores in rock, is known as groundwater. It can be the primary source of recharge to lakes, ponds and streams. Are you unintentionally transporting pollutants to nearby sites? |
| | Volatile organic compounds pose a serious threat to inhabitants in industrial, commercial & residential properties, as many of the most dangerous contaminants cannot be detected without advanced testing equipment. |
South Dakota Environmental Consultants Perform Rigorous Testing for Vapor Intrusion
Vapor intrusion is a critical part of assessing the environmental liabilities present in industrial, commercial, residential and agricultural properties in South Dakota. Hyde Environmental performs thorough soil and groundwater vapor intrusion assessments to identify volatile organic compounds (VOCs) and remediate the contaminants to conform to state and federal regulations.
Many harmful gases cannot be detected without the use of specialized sampling equipment. Hyde Environmental has the tools at their disposal to identify these gases and remediate the contaminant.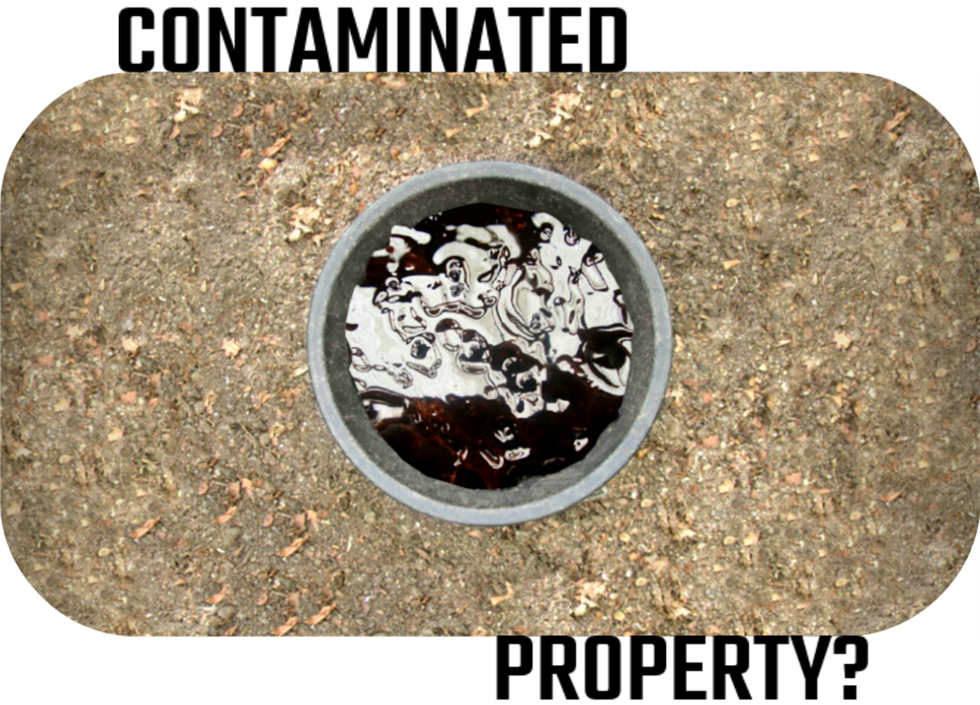 South Dakota Department of Environment and Natural Resources
Environmental Consulting for Major South Dakota Locations
With extensive knowledge of different cities' environmental rules and regulations, our South Dakota environmental consulting agency is able to serve any city in the Mount Rushmore state, including:
| | | | | |
| --- | --- | --- | --- | --- |
| Sioux Falls | Rapid City | Aberdeen | Brookings | Watertown |
| Mitchell | Yankton | Pierre | Huron | Vermillion |
| Spearfish | Brandon | Box Elder | Sturgis | Madison |
| Belle Fourche | Harrisburg | Tea | Hot Springs | Dell Rapids |
| Mobridge | Milbank | Lead | Canton | Winner |

The South Dakota DENR handles hazardous chemical spills, agrichemical spills, and oil accidents. For complete databases, legal information and program information, visit the official South Dakota Department of Environment and Natural Resources Spills website.
South Dakota Department of Environment & Natural Resources
Joe Foss Building
523 E Capitol
Pierre, SD 57501
http://denr.sd.gov/
Hyde Environmental, Inc.
W175 N11163 Stonewood Drive, Suite 110
Germantown, WI 53022-6501