Illinois Environmental Consultants
Phase 1 & Phase 2 Environmental Site Assessments in Illinois Satisfy Real Estate Due Diligence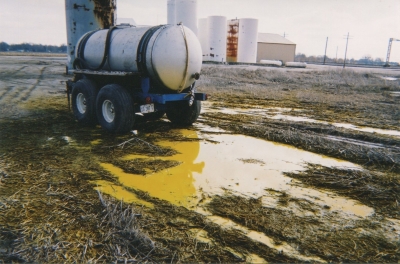 Environmental assessments for industrial and commercial properties in Illinois.
The first step to meeting real estate due diligence requirements is to schedule a phase 1 environmental site assessment. Our team of Illinois environmental consultants analyze your property for any signs of contamination or environmental hazards. If signs of contamination are present, your next step is a phase 2 environmental site assessment. The phase 2 ESA identifies the contamination's severity and source, and creates a plan for environmental remediation.
Get a Free Phase 1 ESA Quote Get a Free Phase 2 ESA Quote
Our environmental consultants have experience with a variety of property types and real estate transactions in Illinois. We evaluate and clean up your property to restore the environment while protecting you against liability costs. We work with you to meet all CERCLA and real estate due diligence requirements, including:
Equity requirements
Debt requirements
Lender financing requirements
Lender and liability protection
Corporate risk management
Hyde Environmental is a leading Illinois environmental consulting firm. We work in compliance with the Illinois Environmental Protection Act to assess and clean up agricultural, industrial, commercial and residential property throughout the state. From Rockford and Dubuque to Marion and Carbondale, we help you bring your project to closure. Contact us for more information or a free quote.
Illinois Environmental Site Assessments from Chicago to Springfield
Many environmental regulations in Illinois fall under the purview of the Illinois Environmental Protection Agency (EPA). Properties from Peoria to Rockford, and Waukegan to Champaign, may have issues that fall under the jurisdiction of federal regulation – although most environmental law is handled at the state level. Contacting an experienced environmental consulting firm serving Illinois helps simplify what can be a complicated process. The Illinois environmental consultants at Hyde Environmental streamline projects from site assessments to remediation services, ensuring all work is completed thoroughly to fulfill due diligence.
Illinois Environmental Consulting Firm
Hyde Environmental's consulting services are not exclusive to the Chicago area (Aurora, Cicero, Naperville, Joliet, Elgin, etc.), but we do have extensive experience in northeastern Illinois, based on our location. We regularly perform Phase I and Phase II environmental site assessments, site investigations and environmental remediation services in Illinois with movement towards closure at the forefront of each decision made. Monitoring services, soil and groundwater sampling, testing and reporting are all means to this end. We keep our senior staff heavily involved in all aspects of the project, ensuring you get a higher level of service and expertise.
Illinois Environmental Consulting for...
Car & Truck Dealerships
Storage Lockers
Manufacturers
Banks
Warehouses
Administrative Offices
Apartments

Schools
Landscaping Businesses
Barns
Restaurants
Laboratories
Gas Stations
Malls & Shopping Centers
Cut Costs, Not Quality: Trust the Most Efficient Environmental Consulting Firm in Illinois
The Illinois environmental consultants at Hyde are committed to designing and implementing the most effective plan to thoroughly assess and remediate your property. We set your project up for success by adding a senior member of our staff to each project team. With their combined years of expertise, your environmental consulting team helps bring your project to closure sooner and eliminates the need - and cost - of lengthy projects.
| | |
| --- | --- |
| | The first step property owners and buyers take in any transaction is scheduling this service. Have your property assessed by a Phase 1 ESA consultant to check for pollution, hazardous waste & other contaminants! |
| | A Phase 2 Environmental Site Assessment is scheduled when a known contaminant is present on the property you are selling or buying. Hire Hyde Environmental to remove your liability! |
| | The accidental excessive release of chemicals and compounds to the environment contaminates soil, water bodies & groundwater. We help manufacturing & distribution facilities handle pesticide & fertilizer contamination problems. |
| | Due diligence is performed when investigating industrial & commercial sites. This involves collecting existing data & information from public & private sources & sampling any potential contaminants on the property itself. |
| | This environmental service is used mainly to assist property owners with investigating the potential human health risks present on a property. Determine the risk of potential exposure pathways with Hyde Environmental! |
| | Take action with air sparging, groundwater extraction or soil remediation when contaminants are discovered on a property. Cleanup is just as essential as a diagnosis - make sure your property is restored to health before you buy or sell it! |
| | In Illinois, many different environmental regulations have been enacted by the government to prevent property owners from leaving land in an unhealthy condition. Hyde Environmental helps clients navigate legal, insurance & technical issues. |
| | While many environmental services are enforced by state governments before property transactions, anyone is free to schedule an assessment through voluntary compliance programs available in select Midwestern states. |
| | Water held underground, saturating the soil or crevices and pores in rock, is known as groundwater. It can be the primary source of recharge to lakes, ponds and streams. Are you unintentionally transporting pollutants to nearby sites? |
| | Volatile organic compounds pose a serious threat to inhabitants in industrial, commercial & residential properties, as many of the most dangerous contaminants cannot be detected without advanced testing equipment. |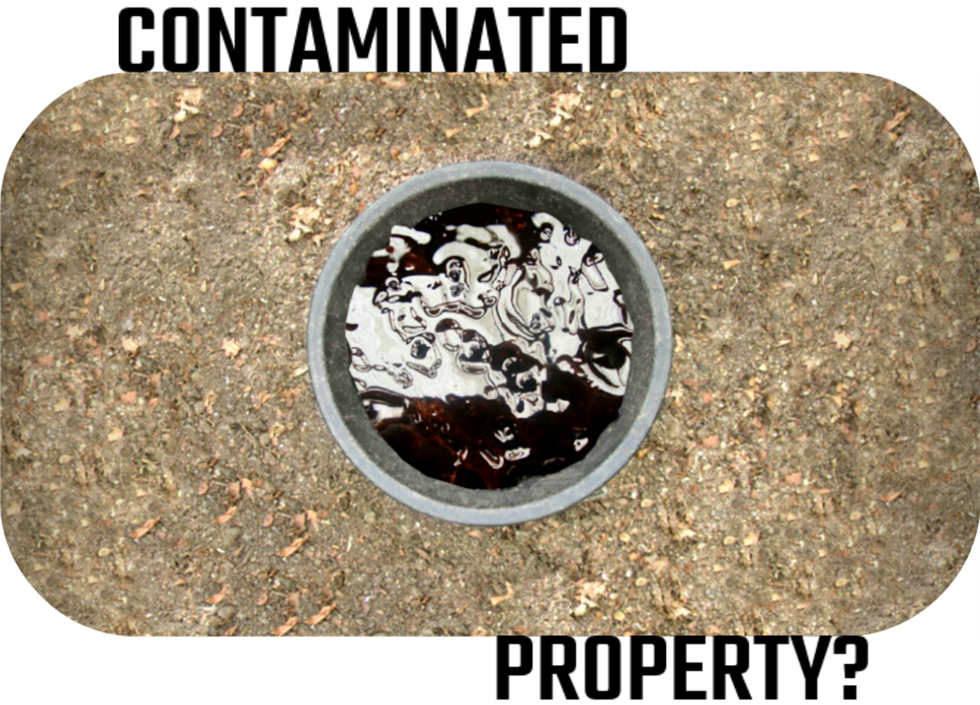 Illinois Soil Vapor Extraction Services
The standards of a Phase I ESA require that vapor intrusion must be assessed when completing site investigations. Testing for soil vapor intrusion may involve groundwater sampling, soil sampling, soil-gas sampling and/or indoor air sampling.
Soil vapor extraction ensures no chemicals have entered the soil or groundwater beneath industrial and commercial properties in Illinois. Testing for volatile organic compounds (VOCs) is a crucial component of environmental site assessment, inspection, and remediation.
Illinois Hazardous Chemical or Agrichemical Spill Resources
Environmental Consulting in Major Illinois Locations
With extensive knowledge of different cities' environmental rules and regulations, our Illinois environmental consultants are able to serve any city in the Prairie state, including:
| | | | | |
| --- | --- | --- | --- | --- |
| Chicago | Aurora | Rockford | Joliet | Naperville |
| Springfield | Peoria | Elgin | Waukegan | Cicero |
| Champaign | Bloomington | Decatur | Arlington Heights | Evanston |
| Schaumburg | Bolingbrook | Palatine | Skokie | Des Plaines |
| Orland Park | Tinley Park | Oak Lawn | Berwyn | Mount Prospect |

In Illinois, some environmental laws and regulations fall under the authority of the Illinois Environmental Protection Agency (EPA). Some issues may fall under the purview of federal law and the EPA. In the case of a spill emergency, please call the Illinois Emergency Management Agency: (217) 782-7860 or (800) 782-7860. For more information, visit the official Illinois Environmental Protection Agency website.
Illinois Environmental Protection Agency
1021 N Grand Ave. East,
P.O. Box 19276
Springfield, IL 62794
epa.illinois.gov
Hyde Environmental, Inc.
W175 N11163 Stonewood Drive, Suite 110
Germantown, WI 53022-6501
Illinois Environmental Consultants Case Studies