Phase 1 Environmental Site Assessments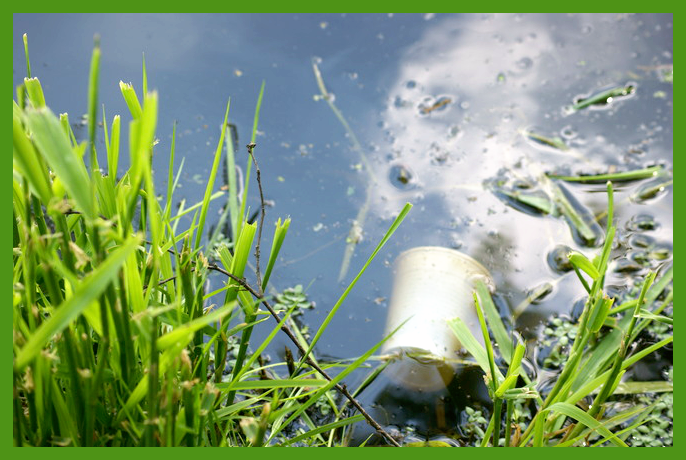 Save Money with Phase I Environmental Site Assessments in Wisconsin and Across the Midwest
Property transactions throughout the Midwest rely on Phase 1 Environmental Site Assessments (Phase 1 ESA) from Hyde Environmental for two reasons:
A Phase 1 ESA diagnoses the contamination level of a property and identifies the source to accelerate treatment.


Conducting a Phase 1 ESA satisfies due diligence and can protect property owners from liability.
Hyde Environmental specializes in Phase 1 Environmental Site Assessments in Wisconsin, Iowa, Illinois, Minnesota, Missouri, North Dakota and South Dakota. We conduct efficient, comprehensive ESAs to help you save time and money.
Find answers to frequently asked questions about Phase 1 ESAs below:

What is a Phase 1 Environmental Site Assessment?
A Phase 1 Environmental Site Assessment is a written report used in real estate transactions, leasing agreements, property development, bank financing and foreclosures. These reports identify potential or existing environmental conditions that may impact property value.
When properly conducted, a Phase I ESA can act as an Innocent Land Owner Defense, exempting the buyer from environmental liability, including liability for off-site contamination. Phase 1 ESA involves a review of records, a site inspection and interviews with owners occupants, neighbors and local government officials.
What triggers a Phase 1 ESA Assessment?
An ESA, or an environmental site assessment, is a report prepared for a real estate holding that identifies potential or existing environmental contamination liabilities. Phase 1 of the ESA study investigates the underlying land as well as the physical improvements to the property.
Purchase of property by a person or entity not previously on the title
A new lender intends to provide a loan for a real estate property
Partnership buyout or principal redistribution of ownership
Application to a public agency for change of use
An investigation by a regulation agency who suspects toxic chemicals or compounds on the site
Divestiture of properties
Phase 1 American Society for Testing Materials (ASTM) Standards
Other Requirements:
AAI in 40
CFR 312
ISO 14015
Phase 1 Assessment Searches For:
Asbestos-containing building materials (ACBM)
Lead-based paint
Lead in drinking water
Mold
Radon
Threatened and endangered species
Mercury poisoning
Debris flow
Earthquake hazards
Vapor intrusion
Phase 1 Environmental Site Assessment Checklist
Leading Wisconsin environmental consulting agencies, like Hyde Environmental, carefully follow a Phase 1 Environmental Site Assessment checklist to inspect your property for concerns. Our comprehensive process includes:
Interviews with neighboring businesses
Interviews with tenants & local government officials
Professional site reconnaissance
Researching & recording the history of the property
The completion of a records review
Hyde Environmental doesn't just clean oil spills – we give you the clean bill of health you need to be free of any liability for the conditions of your property in the future. Contact our environmental consultants - we'll answer any questions you have.
Phase I ESA Reports Reduce Liability for Environmental Damage
The purpose of Phase 1 Environmental Site Assessment is to help minimize or eliminate potential environmental costs and liabilities associated with your property and identify areas in need of remediation. While not required by property owners in every state, you may be subject to expensive legal trouble if the new property owner hires remediation services to resolve contamination that existed when you owned the property.
Hyde Environmental uses a Phase 1 ESA to determine if additional environmental assessment or remediation services are required. We establish whether the following conditions are present on your property:
Recognized environmental conditions (RECs): potentially harmful substances
Historical RECs: past harmful substances eliminated through remediation
De Minimis conditions: non-threatening conditions
We help you identify and remediate environmental damage to your property water, ground or soil before it becomes a legal issue. No matter where you live in the Midwest, a Phase 1 Environmental Site Assessment can save you from a costly lawsuit.
Our Wisconsin environmental consulting firm has helped commercial property owners avoid legal issues related to:
Who Hires an Environmental Consultation Company? | Defining Environmental Liability
There are no Wisconsin environmental regulations stating it is expected the tenants of multifamily housing, single-family homes, or purchasers of residential real estate are to hire environmental consultation companies like Hyde Environmental. It is also not required for the purchasers of a commercial lease, acquisition of easements, or loan transaction in which the lender has multiple remedies to have a Phase 1 ESA performed. Understanding who the responsibility falls to comes down to understanding environmental liability:
What is Environmental Liability?
"Environmental liability is the legal obligation for a property or business owner to take responsibility for the ongoing association with a substance or activities which are the source of detrimental damage to the environment."
Essentially, the responsibility of environmental liability falls on the shoulders of the current or previous property owner. Across the Midwest, Minnesota environmental regulations, Iowa environmental regulations, Illinois environmental regulations, and North Dakota environmental regulations all point to the same individuals who are held legally responsible for the conditions of a property. If you are selling a property with damage being caused by contaminants, pollution, or hazardous waste, you will be held liable for future site remediation services and chemical cleanups on the property. It doesn't matter if you were previously aware of environmental damage or not if the conditions are traced back to a time when you could have had a Phase 1 ESA, but didn't, you will be held liable.
How Much Does a Phase 1 Environmental Site Assessment Cost?
The short answer: Phase I ESA cost depends on several factors and what you're trying to accomplish. Contact us for a quote regarding your specific situation.
The long answer can be found here: How Much Does a Phase I ESA Cost?
Why Should I Choose Hyde Environmental to Conduct My Phase 1 Environmental Site Assessment?
The team of environmental professionals at Hyde Environmental has many years of experience performing Phase 1 ESAs throughout the Midwest. We have extensive knowledge of federal and state laws and regulations, keeping senior members of the staff involved every step of the way to ensure your needs are met by an expert. We perform Phase 1 ESAs on properties in Wisconsin, Illinois, Minnesota, Iowa, South Dakota, Indiana, and even Missouri. Each of our environmental site assessments is completed in accordance with local, state and federal laws, regulations and standards, including:
United States Environmental Protection Agency (USEPA) Standards and Practices for All Appropriate Inquiries (AAI)
40 CFR Part 312 aspect to the Comprehensive Environmental Response
Compensation and Liability Act (CERCLA)
The American Society for Testing and Materials (ASTM) in the Standard Practice for Environmental Site Assessments: Phase 1 Environmental Site Assessment Process / Designation E1527-05/13 (ASTM Standard Practice e1527-05/13).
By conducting every Phase 1 ESA under the ASTM Standard Practice e1527-13, we offer industry standard, comprehensive assessments for your real estate/environmental site to help you limit your liability. The ASTM Standard Practice e1527-13 outlines a number of rules regarding how we must conduct our environmental site assessments, including:
ASTM Standard Practice e1527-13: Basic Guidelines for The Phase 1 ESA Process
Who is Authorized to Conduct a Phase 1 ESA
These services must be performed by an environmental professional.
Uses of a Phase 1 ESA
Parties voluntarily choose Phase 1 environmental site assessments when seeking a commercially prudent inquiry.
Where a Phase 1 ESA is Performed
The following services are site-specific and intended for commercial real estate.
Additional Services
Many other services outside of the Phase I assessment can be negotiated between the environmental professional and user, including investigations into asbestos, biological agents, ecological resources, endangered species, mold, and indoor air quality.
Phase 1 ESA Principles
Those who conduct Phase 1 environmental site assessments must remain as discrete as the user of the services requests.
Limitations
Phase 1 ESA environmental site assessments cannot in every way eliminate the potential for recognized environmental conditions related to a property. A user may also be limited, as an inquiry cannot be exhausted with the overuse of more resources than what is cost and time-efficient.

A Phase 1 ESA may also be limited by the property itself. Not every property will mandate the same level of environmental assessment. Only the absolute current conditions of the property during the time of the assessment can be judged, not the previous or developing state.
Should an issue need further investigation, or even remediation action, Hyde Environmental will represent your interests to the fullest - finding the best path to closure while minimizing your short- and long-term liabilities and costs. Whether you're facing a purchase, sale/divestiture, new lease, lease renewal, or lease termination transaction, you want to ensure you are as clear as possible from environmental liability. Choose Hyde Environmental to conduct your next Phase 1 ESA. We'll help you diagnose the condition of your property and help you remove any potentially hazardous waste, contaminants, or pollution present.
Phase 1 Environmental Assessments Across the Midwest
Hyde Environmental ensures properties in many states across the Midwest are free of liability risks:
Phase 1 Environmental Site Assessments Case Studies