Industrial Fuel Oil Release into Illinois Wetland
Request a Quote!

Operating within the guidelines of state and federal regulations and the WEPA (Wisconsin Environmental Policy Act), Hyde Environmental worked quickly to clean up this accidental spill of fuel in wetlands at an Illinois industrial facility.
Professional Environmental Cleanups by Hyde Environmental | Illinois Remediation Company
Oil spills are a regular part of our working industries. When you're trying to build a business or company on a residential or industrial property, an accidental oil leak or spill has the potential to occur. With the best environmental cleanup tools on hand, Hyde Environmental is the best wetlands and swamp Remediation Company in the Midwest. At this industrial facility in Illinois, Hyde Environmental expertly restored section of wetlands to their previous health. We were able to perform our oil cleanup services quickly thanks to our years of experience operating as one of the
best environmental cleanup companies
available. As a company, we are committed to helping land and property owners remediate their groundwater and soil of any contaminates potentially present. Whether you know you have an oil spill or not, our team of professional environmental cleanup specialists will work with you to diagnose and cure your property so you can get back to business or sell your property without legal consequences.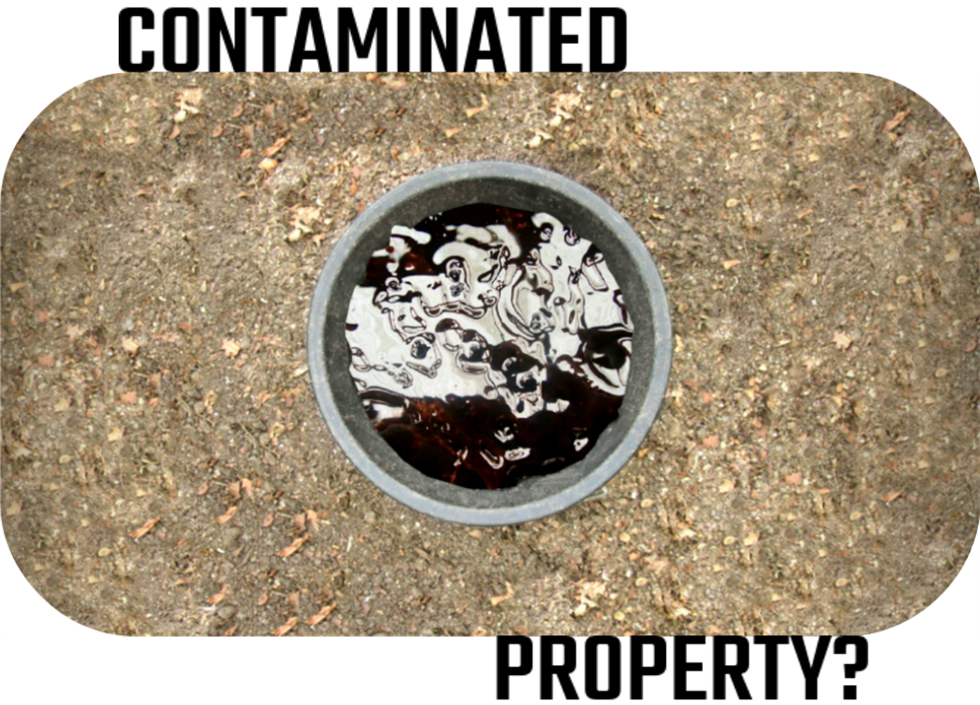 As the most trusted
environmental cleanup company
in the Midwest, you can depend on Hyde Environmental to do the job correctly the first time. With the fuel oil release in these Illinois wetlands, we operated swiftly and carefully to ensure the property would not be even more damaged by the oil. We are a professional company – it isn't our business to care about whether or not you knew about an oil spill or not. Our business is to remove contaminants like oil from land and properties as comprehensively as possible to return the environment to a clean and healthy state. It doesn't matter what state we are called to, at Hyde Environmental we perform our remediation services responsibly so you aren't dealing with the law down the road. This is verified by the presence of federal agencies on every one of our site assessments and remediation cleanups. By having the supervision of a state agency, you can be rest assured we are doing our job correctly. Not only are we required to completely and legitimately clean your property, but our services are backed by government regulations so your oil spill is legally taken care of as well. Hyde Environmental has oil cleanup and remediation services for a number of Midwest states, such as:
Official Environmental Consultation Services | Oil Cleanup Company
Hyde Environmental is the best oil cleanup company to receive consultation services from in the Midwest. Not only do we do the best job of correcting unintended oil, fertilizer, and pesticide spills in Illinois, but we are experienced in keeping legal problems out of your hair because of the regulations and acts we are required to follow. As a result, we cannot just show up to your property to perform our cleanups. As part of the official documentation process, a Phase 1 or Phase 2 assessment must be completed before we provide any oil spill solutions. A
Phase 1 assessment
is conducted on properties where the owners aren't sure if a chemical spill has taken place on their land or not. Meanwhile,
Phase 2 assessments
are performed when a spill is known to have taken place. Whether you require a Phase 1 or Phase 2 assessment, both options will generate the same process:
A Records Review
Site Reconnaissance
Interviews with Nearby Businesses
If you have an oil spill on your property and you need cleanup services – don't do it yourself. The best way to handle any type of chemical spill is to have it professionally cleaned by a legitimate environmental consultation firm like Hyde Environmental. Our company exists to assist property owners with understanding the full scope of the state of their land and what type of environmental cleans services are needed to give your property a clean bill of health. At Hyde Environmental, we have a handful of environmental consulting services for your benefit, including:
It doesn't matter what state we're operating out of or what environmental consultation service we are providing. Hyde Environmental conducts every one of our assessments and cleanup services according to local state regulations, every time. If you think you need environmental inspection, maintenance, sampling, testing, or cleanup services, there's only one company to call:
Hyde Environmental
. When you work with us, you work towards restoring your property back to environmental health and legally safe grounds for transactions. When dealing with oil spills like the one at this Illinois industrial facility, don't wait – get in contact with Hyde Environmental as soon as possible!
BACK TO GALLERY