Environmental Regulatory Compliance Consulting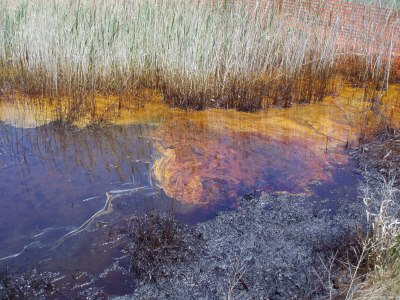 Environmental assessment and remediation must comply with state and federal regulations.
State and Federal EPA Evaluation of Chemical Spills and other Violations
In most Midwestern states, companies are required to comply with the Clean Water Act (CWA), the Clean Air Act (CAA), the Resource Conservation and Recovery Act (RCRA) and/or more stringent environmental regulations specific to the state where you are located. Over the past two decades, good management practices have resulted in fewer accidental releases and spills of industrial chemicals. However, even with strict management policies in place, accidental spills and releases occasionally do happen. Regulatory agencies have strict requirements for dealing with these types of situations, including legal enforcement actions, reporting requirements and investigation and cleanup guidelines. This may include the evaluation and modification of any facilities and operations related to the site and/or evaluation of the potential impacts the release of chemicals may have on human health and the environment. PFAS are a group of human-made chemical contaminants that are used commonly in consumer products worldwide. Adverse health effects result from soil and water contamination by PFAS.


Environmental Legal Consultant Services
If a spill or release is serious, it may be necessary to mitigate potential exposure by removing the contamination or starting a remediation process on the contaminated site. The Hyde team has assisted various companies and firms throughout the Midwest. We are experienced and knowledgeable, helping our clients navigate the legal, insurance and technical issues which frequently accompany the regulatory enforcement compliance process.
Wisconsin EPA Prohibited Pesticides
According to the DATCP, pesticides are broken into 3 categories, as defined in Wisconsin State Legislature Chapter ATCP 30, which covers Pesticide Product Restrictions in Wisconsin:
Prohibited pesticides
Pesticides requiring a special use permit
Pesticides allowed only for certain purposes
Prohibited Pesticides in Wisconsin
The following pesticides may not be sold, distributed, purchased, or used by any person or business in the state of Wisconsin:
DDT (DDE or TDD)

TDE (DDD)

Endrin

Cadmium

Thallium sulfate

Aldrin

Chlordane

Dieldrin

Heptachlor

2,4,5-Trichlorophenoxyacetic
acid (2,4,5-T)

2-(2,4,5-Trichlorophenoxy)
propionic acid (Silvex)

Dinoseb

Kelthane

Ethyl parathion
Environmental Regulatory Compliance Consulting Case Studies