Water Levels in an Abandoned Quarry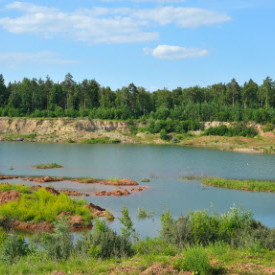 Groundwater sampling and testing reveals potential environmental liabilities.
Voluntary Assessment of Groundwater Hydrology
This project was concerned with an abandoned quarry that was turned into a park. The quarry had been about 100 feet deep at its deepest point, and required extensive dewatering during its operation. A municipality purchased the property and planned to make it into a park. In order to establish a final grading plan, it was necessary to predict how high the water level would rise, and how much the lake level could be expected to fluctuate in response to short-term and seasonal hydrologic conditions.

BACK TO ALL CASE STUDIES