Phase 2 Environmental Site Assessment
Phase 2 Environmental Site Assessments in Wisconsin and the Midwest
You've had a Phase 1 Environmental Site Assessment show signs of contamination on your property. Next, you need to find out what the contamination is and get your property cleaned up. Phase 2 begins with an extensive investigation. Our experts collect samples of soil, groundwater, and building materials to analyze for contaminants. Hyde identifies property contamination and provides the environmental remediation you need to complete your property transaction. The most common substances we look for are:
Petroleum
hydrocarbons
Heavy metals,
like lead
Pesticides
Solvents
(like acetone, ethanol)
Asbestos
(Used in fabrics)
Mold &
PFAS chemicals
Phase 2 American Society for Testing Materials (ASTM) Standards
E 1903-11: A more detailed investigation involving chemical analysis for hazardous substances and petroleum hydrocarbons
We've helped property owners throughout the Midwest satisfy due diligence and clean up their property. Whether you're buying or selling a farm, gas station or self-storage facility, contamination isn't uncommon. Our Phase 2 ESA experts have handled everything from cleaning petroleum spills to treating soil after years of damaging pesticide and fertilizer use.
Hyde Environmental stays up to date on all advances in field and state requirements. We specialize in Phase 2 Environmental Site Assessments in Wisconsin, Iowa, Illinois, Indiana, Kansas, Michigan, Minnesota, Missouri, Nebraska, North Dakota and South Dakota.

Phase 2 Environmental Site Assessments Help Clean Up Petroleum & Chemical Spills On Your Property
A Phase 2 ESA is an investigation into a known or potential release spill in an environment. Following guidelines established by the American Society for Testing and Materials (ASTM) in the Standard Practice for Environmental Site Assessments (Designation E1903-11), our Phase 2 site investigations include cost-effective investigative actions to confirm the absence or presence of contamination on a given property.
We conduct a field investigation to evaluate the impact contaminants have had on the property and follow up to determine the current state of the environment before writing up a conclusive report to recommend the best clean-up solution. If fertilizer has been spilled or petroleum released, our Wisconsin environmental consulting firm is always careful when approaching any hazardous situation while performing a Phase 2 ESA, which includes:
Once we've conducted the sampling and investigation assessments required, we'll be able to determine what other field activities may be required. Before we conduct our Phase 2 ESA, it's important you tell us what type of site we'll be visiting. Although we are able to conduct Phase 2 environmental site assessments on nearly any property, there are specific guidelines and processes we must follow for different sites.
For instance a gas/service station Phase 2 ESA is often required if the site was previously a:
Dry cleaning shop
Automotive repair shop
Manufacturing facility
Hazardous waste storage building
Expertise in soil and groundwater contamination is required to determine when a Phase 2 ESA is required. Our senior staff of geologists and environmental consultants determine when a Phase 2 ESA is required. Whether you need a limited Phase 2 ESA, comprehensive testing, environmental site investigation, or when you're not sure exactly what you need – rely on Hyde Environmental to help determine your next step.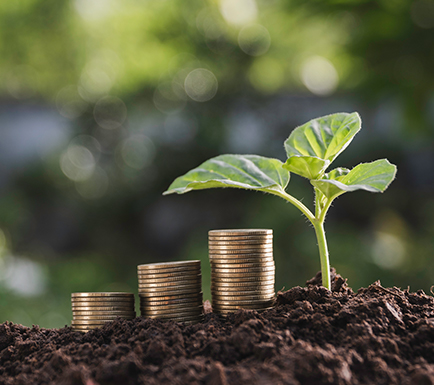 Don't Keep Losing Money!

Every Day You Wait for a Phase 2 ESA, the Costs of Cleanup Increase.

If you are not actively seeking a solution for any contamination on your property, you are digging yourself into a financial nightmare. The longer chemicals sit in soil, the more time they have to seep down past the surface into deeper layers of the Earth, down to the groundwater below. If you're aware of a chemical spill on your property, getting in contact with our environmental consulting firm should be your first priority.

Phase 2 Environmental Site Assessment costs are dependent on a number of factors, including:
How difficult it is to access the spill
How far the spill has progressed
If the local water table is affected
The impact the spill may have on nearby properties
The volume of contaminants present
What type of soil your property is on
The final Phase 2 ESA cost comes down to the severity of the environmental damage and whether you choose to act today or next week. The longer you wait, the greater the cost, regardless of whether you have a fuel spill in your parking lot or fertilizer spill across fields of agricultural development. The value of a Phase 2 ESA report is priceless when you take into consideration how much money you will save the sooner you have your property assessed by the most knowledgeable environmental consultation team in the Midwest.
Thinking of skipping the Phase 2 ESA completely? In many states, the choice is yours to make, but it won't be long before the decision will come back to bite you where it hurts: your savings. Skipping on Phase 2 environmental site assessment when you're selling a property has the potential to result in a hefty lawsuit down the road. Selling a contaminated property without attempting to correct it puts the buyers', their employees', or their family's health at risk. If you know you need soil remediation services or pesticides and fertilizers cleaned up, make sure you take care of it before you're forced to pay BIG!
Our Wisconsin Environmental Consultants Clean Up Oil Spills & Perform Property Investigations
Environmental site assessments can only be provided by qualified firms who are knowledgeable about environmental guidelines. You, alone, cannot clean up an oil or fuel spill within legal parameters -- and neither can we! Each and every one of our Phase 2 ESA investigations is supervised to ensure we're doing our job correctly.
We stay close to home in Wisconsin and can also travel hundreds of miles out to your property to conduct a Phase 2 ESA! Are you fifty miles north or south of your state capital? Is your property hidden in the boonies of your state? As long as we have your address, we can make it to you to get started on cleaning up your property as soon as possible. Through the years, we've been pretty regular visitors of:
Springfield, Illinois
Madison, Wisconsin
Des Moines, Iowa
Indianapolis, Indiana
St. Paul, Minnesota
Bismarck, North Dakota
Pierre, South Dakota
When you need a Phase 2 environmental site assessment, you need to contact a professional. Even if you're able to clean up the spill yourself, you won't have the documentation you need to prove you sought out help to restore your property. After all, you may be able to clean the surface, but if a spill has contaminated the groundwater and later poses health risks to people who live or operate on the property, you will be held liable! A Phase 2 ESA is necessary for protecting the health of the environment and the safety of your checking account. Don't gamble away the safety of others or your hard-earned cash - contact us for a Phase 2 ESA today!
Phase 2 ESAs and Environmental Remediation Across the Midwest
Hyde Environmental investigates known or potential releases of contaminants with a Phase 2 environmental assessment in locations throughout the upper Midwest, including:
Phase 2 Environmental Site Assessment Case Studies