Herbicide Soil Contamination Cleanup in Illinois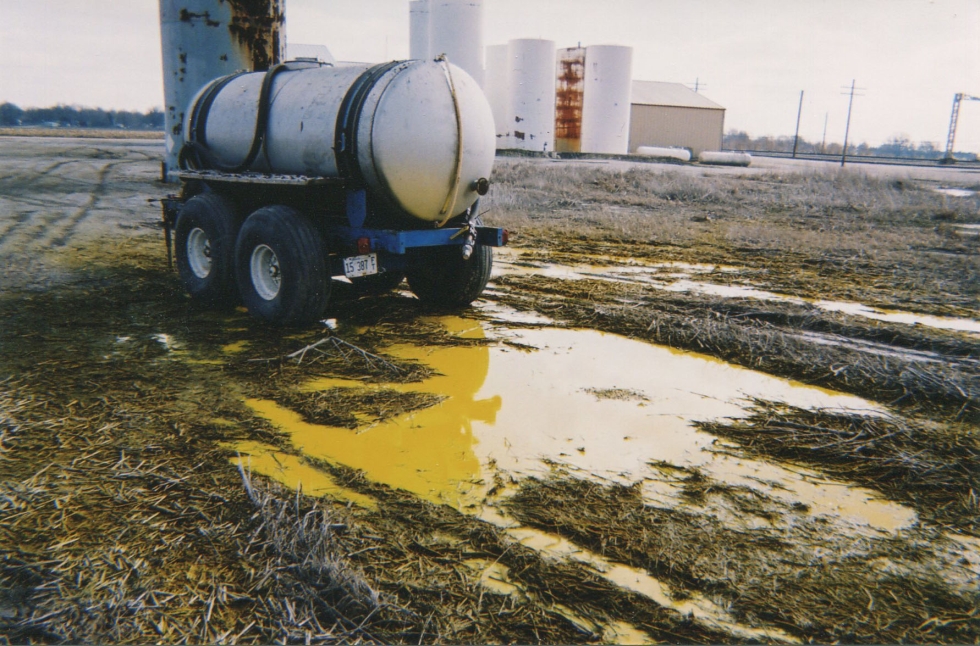 Request a Quote!

In this photo, Hyde Environmental assesses herbicide leaking from a nurse tank onto the ground. Groundwater and soil are possibly contaminated at an Illinois agricultural chemical sales and distribution facility. The herbicide soil contamination cleanup was conducted in accordance with state and federal regulations and the WEPA (Wisconsin Environmental Policy Act).
Hyde Environmental: Professional Herbicide Cleanup Services
Pesticide and fertilizer compounds are used by many companies around the Midwest, who must comply with strict state guidelines to avoid contamination of properties and their soil. Even though a company or facility may follow these regulations perfectly, accidents still often occur. Whether you are solely responsible for an herbicide spill or not, Hyde Environmental has a team of experts who specialize in helping our clients assess and restore their properties to a state of health in the face of an herbicide spill.
Hyde Environmental has the experience needed to successfully excavate any manufacturer property's soil to remove any unwanted herbicides. By performing our services better than anyone else, we have been able to grow into one of the most reliable herbicide contamination cleanup firms in the Midwest, with clients from:
Herbicide spills, pesticide releases, and fertilizer accidents can happen to anyone, anywhere. It can feel overwhelming at first, but finding a solution for recent or past spills of chemicals is possible with little to no effort on your part, thanks to Hyde Environmental. With the best cost reimbursement services and consultation services in the Midwest, Hyde Environmental makes buying and selling property a safe, legal, and environmentally responsible process.
Environmental Revival Services from Hyde Environmental are Quick & Comprehensive
Before the property owners were able to start cleaning up the herbicide spill in Illinois, Hyde Environmental was required to follow state consultation procedures first. Phase I and Phase II environmental assessments evaluate properties for threats and schedule the plan for remediation.
Phase I Environmental Site Assessments
The first option, a Phase 1 Assessment, is conducted when a property owner is unaware if an herbicide spill has taken place or not. This assessment is often ordered by property owners who simply want to get an up to date status report on the state of their groundwater and soil before selling a property. Phase 1 Assessments produce written reports which are useful in such real estate transaction or property developments and foreclosures.
Phase II Environmental Site Assessments
Phase 2 Assessments are conducted when an herbicide spill is known to have taken place on an owner's property. Samples will be taken from possible vapor intrusions, soil, surface water, and ground water to create a comprehensive picture of the type of impact the spill is having on the environment. Once the assessment has been performed, Hyde Environmental will be able to make the decision on which of our remediation services will be the best choice for restoring your property from the herbicide contamination.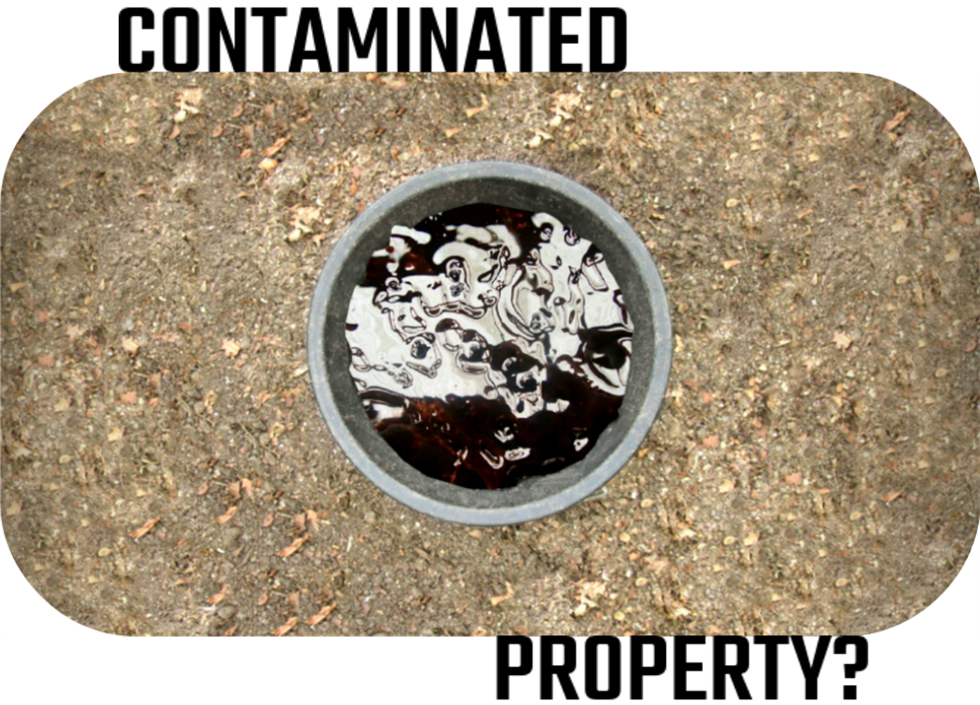 Herbicides are necessary for helping crops grow because of their weed killing properties. When this chemical spills, however, the damage it can cost can last for years. Hyde Environmental has years of experience with herbicide cleanup, and thanks to our knowledge of all commercial chemicals, we can approach spills with the expertise you need to restore your property quickly. One of our most popular consultation services for correcting pesticide, fertilizer, and herbicide spills is land spreading.
By distributing soil out into a thin layer, land spreading helps push the contaminated soil onto crops. If you want this done correctly, you can only turn to the most trusted environmental company. Hyde Environmental has an impressive, extensive knowledge of chemical compounds and their application rates and the season factors of Midwest states. As the most experienced and reputable soil excavation services company in the Midwest, you can have your herbicide spill professionally and quickly corrected in no time.
Hyde Environmental offers the following services for contamination management and clean-up:
BACK TO GALLERY