Soil Screening near Milwaukee WI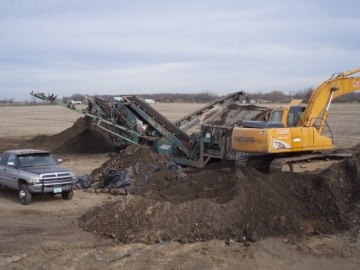 Request a Quote!

In this photo, state and federal regulations and the WEPA (Wisconsin Environmental Policy Act) are strictly taken into account when screening of excavated soil from a former fertilizer and pesticide sales and distribution facility north of Milwaukee, Wisconsin in preparation of land application on agricultural fields.
Environmental Consulting Firm Conducts Soil Screenings
When working with pesticides and fertilizer compounds, companies are expected to follow state regulations to help keep the chemicals from contaminating the soil and water of the area. Even if these rules are followed to a tee, accidents can happen. Hyde Environmental is comprised of a team of environmental consultants who are experts of evaluating the present state of your property, whether any possible impurities are a result of your actions or the owner's before you.
Manufacturing and distribution companies throughout the Midwest have benefited from Hyde's years of professional experience in the environmental consultation industry. Keeping your property's soil clean and risk-free is our purpose as a business, meaning we only find success once your property has been revived to its previous state of health. Accidental spill cleanups cannot always be prevented, but they can be treated and remediated. Pesticide and fertilizer cleanup services are provided by Hyde Environmental in all Midwestern states, such as:
Environmental Consultation Services in Wisconsin
Our soil screening in Milwaukee from the above photo resulted in the successful cleansing of the ground for future owners of the property, but to reach the point of the screening, a number of procedures had to be considered before the screening was properly conducted. A number of consultation services are offered through Hyde Environmental, but the first two any of our customers are offered include the Phase 1 and Phase 2 Assessments. Hyde Environmental offers the following services for contamination management and clean-up: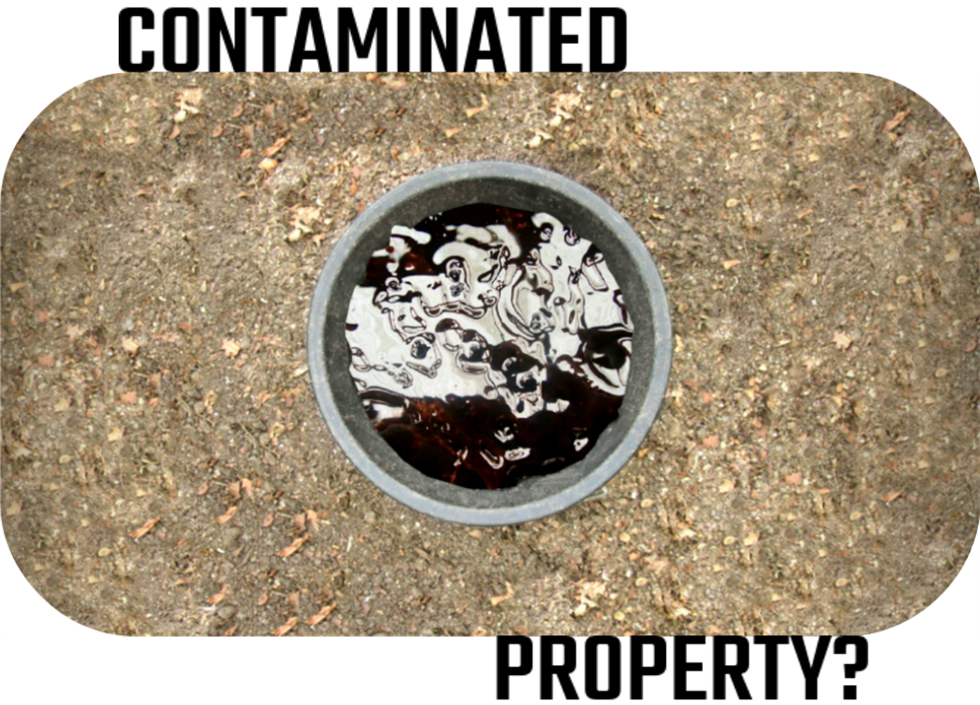 Wisconsin Phase 1 Environmental Site Assessment
Phase 1 Assessments are recommended for property owners who want reviews of the current condition of their property. There don't necessarily have to be any known chemicals in the ground, as this assessment just produces written reports needed for real estate transaction, leasing agreements, property foreclosures, and property developments. Our Phase 1 Assessments report on the conditions of the property and the impact any chemicals present may have on the value of said property.
Following Up with a Phase 2 Environmental Site Assessment in Milwaukee
A Phase 2 Assessment is given whenever the owner of the property is aware of an accidental spill on the land. The purpose of our Phase 2 environmental site assessment is to report on the impact of the spill. Surface water, groundwater, possible vapor intrusions, and soil are all sampled in this process to help Hyde come to a conclusion regarding the impact of the spill on the environment. Once one or both of these assessments has taken place, Hyde Environmental will decide on whether or not more steps are needed to make sure your property meets state regulations.
If you're concerned about meeting federal guidelines, Hyde has the reassurance of professionals knowledgeable of the chemicals and the processes used to purify negatively affected properties at your service.
The process of land spreading distributes soil onto crops in a thin layer. You need a reputable environmental service company to do this correctly. Hyde Environmental has the required knowledge of chemical compounds, their application rates, and the conditions of soil and seasonal factors in the Midwest to perform land spreading successfully. If you're looking for a soil screening in Wisconsin or any other Midwest location, Hyde Environmental is the trusted environmental consultation company for you.
Environmental consultants at Hyde are on hand for any questions you have regarding Hyde Environmental and the consultation services we offer for industrial Midwest properties.
BACK TO GALLERY